Elevate your living space with Ottawa's premier destination for bespoke home renovations. Our expert team delivers exceptional, custom-designed kitchens and bathrooms that reflect your unique style and enhance your home's value. From modern renovations to classic designs, we turn your visions into reality.
We understand that the heart of every home lies in the spaces where memories are made, stories are shared, and life is celebrated. With unparalleled dedication to craftsmanship and a meticulous eye for design, we specialize in transforming the ordinary into the extraordinary. Experience sophistication, luxury, and functionality with our bespoke kitchen and bathroom solutions tailored uniquely to you.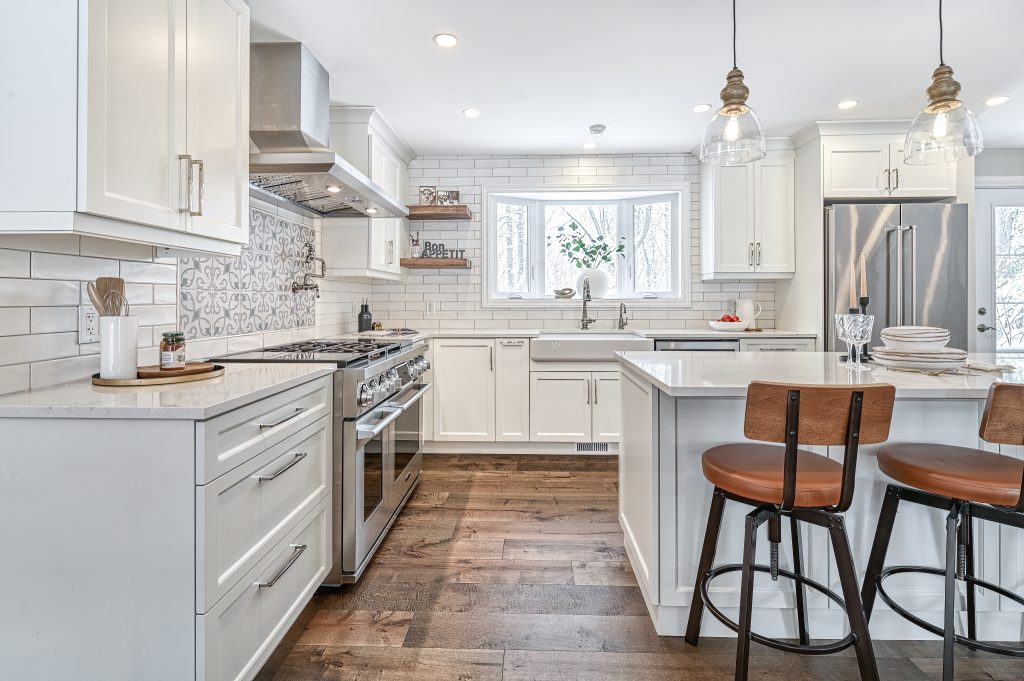 Start Your Transformation Today
Connect with us today now to schedule your personal consultation and craft a space that reflects the best version of you.
Our Signature Process
Embark on a journey of transformation with Distinctive Bathrooms & Kitchens, where your vision materializes into a space that speaks volumes of elegance and quality.
1. Share Your Vision With an Award Winning Design Team
Your dream kitchen or bath begins with a conversation. Share your aspirations, ideas, and desires with our expert designers who are committed to understanding your unique style.
2. Design Refinements and Quote
Precision is key. We refine your ideas with our professional touch, ensuring every detail is considered. An initial design concept comes to life with a transparent quote, providing you clarity and confidence in the investment you are making in your home.
3. Material Selection
Quality is never compromised. Select from a range of materials that define style, durability, and innovation. Our showroom is an emporium of carefully curated selections from premium countertops to state-of-the-art fixtures, ensuring your space is nothing short of extraordinary.
4. Planning and Scheduling
Respect for your time and space is paramount. We meticulously plan and schedule each phase of the project with precision. Our commitment to punctuality and clear communication ensures the journey to your dream space is seamless and enjoyable.
5. Accomplishing the Project
Craftsmanship meets sophistication. Our team of skilled artisans and master builders work diligently to bring your vision to life. Employing the latest techniques and adhering to the highest construction standards, we ensure flawless execution of your design.
6. Completion
The grand reveal. As we hand over the space to you, we ensure every element resonates with your vision. Our dedication to your satisfaction extends beyond completion, as we pride ourselves on the enduring relationships we build with our clients.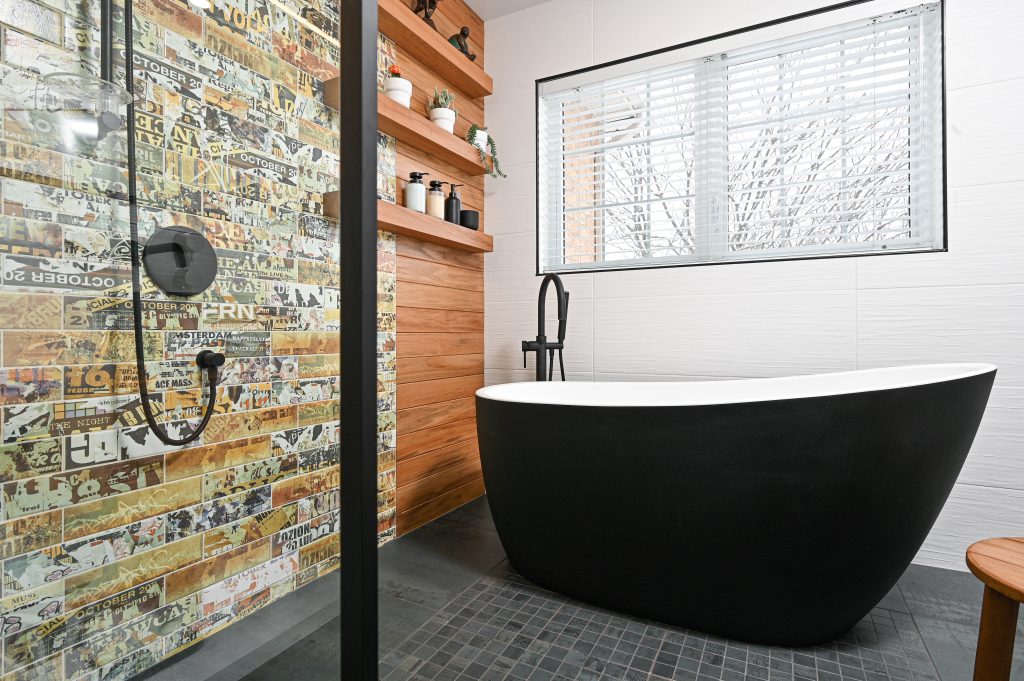 The Distinctive Difference
With Distinctive Kitchen and Baths, you choose more than just a remodelling service; you embrace an experience that sets the benchmark for design and craftsmanship. From the first stroke of inspiration to the final touches that define perfection, we are with you every step of the way.
Bespoke Designs: Tailored specifically to your taste, functionality, and lifestyle.
Supreme Quality: Only the finest materials, sourced globally, meet our standards.
Master Craftsmanship: A commitment to superior construction that stands the test of time.
Seamless Project Management: Transparent, efficient, and respectful of your personal space.
Over 30 Years in Operations: We understand the value of relationships that extend beyond project completion.